If you want to test your quiz knowledge about the NATA exam quiz or history quiz or design quiz, please click the link.
---
Architects are professionals who design and oversee the construction of buildings, structures, and other physical environments. They are responsible for designing functional, aesthetically pleasing spaces that meet the needs of their clients while also complying with safety and building codes.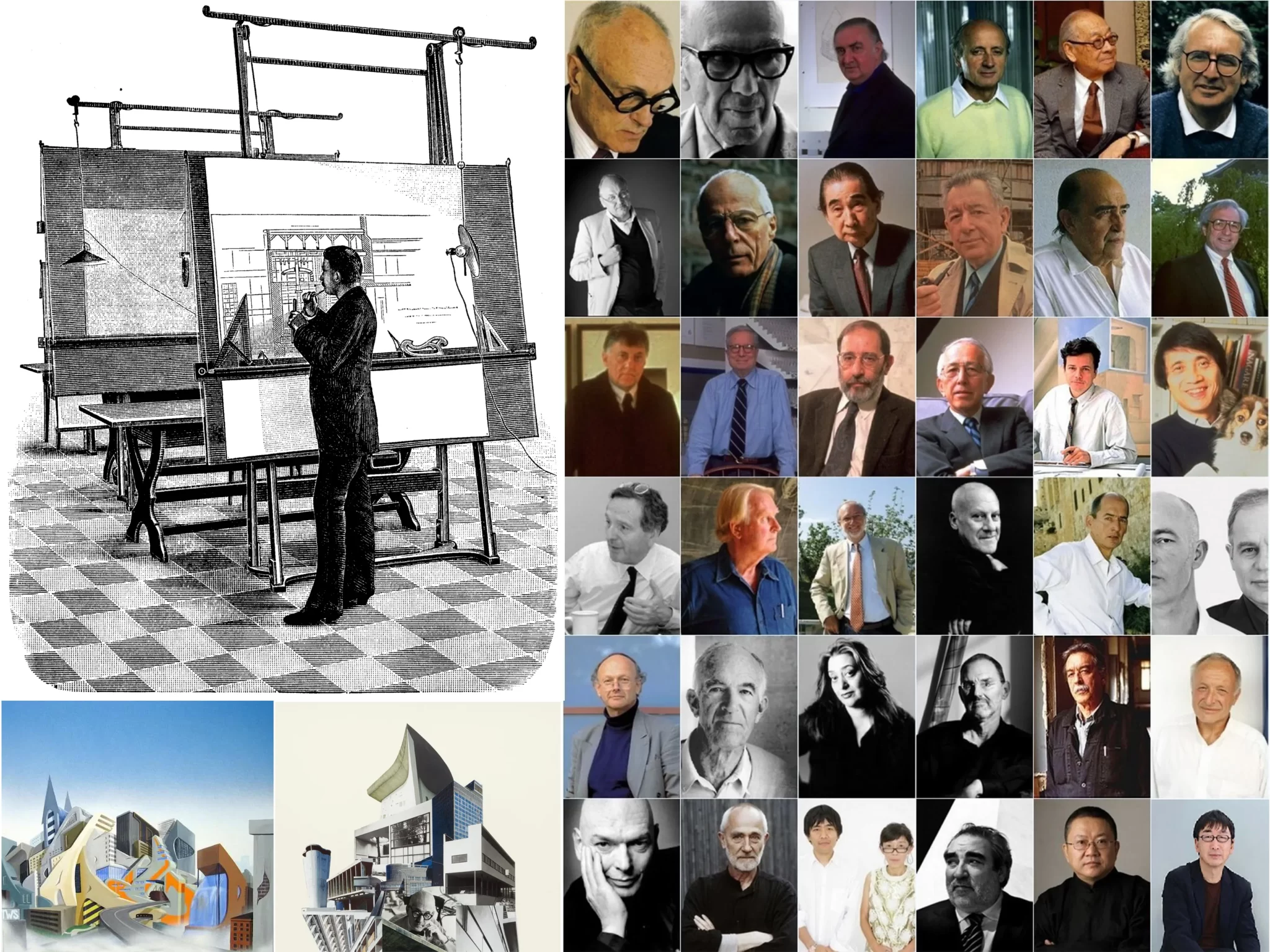 Architects typically work on a project from its conception to its completion. They start by meeting with clients to discuss their needs and requirements for the building, and then create plans and drawings that outline the project's design, layout, and materials. Architects also work closely with engineers, contractors, and other professionals to ensure that the project is completed on time, within budget, and to the highest possible standards.
To become an architect, one typically needs to complete a professional degree in architecture, which usually takes five years of study. After graduation, architects must also complete a period of supervised work experience, typically lasting several years, before becoming licensed to practice architecture in their jurisdiction.
Some famous architects
There are many famous architects throughout history who have made significant contributions to the field of architecture. Here are a few examples:
Frank Lloyd Wright – An American architect known for his unique style, including the use of organic architecture and integrating buildings with their natural surroundings.
Le Corbusier – A Swiss-French architect who was a pioneer of modern architecture and urban planning.
Zaha Hadid – An Iraqi-British architect who was the first woman to receive the Pritzker Architecture Prize, and known for her innovative designs.
I.M. Pei – A Chinese-American architect known for his modernist and Brutalist designs, including the iconic pyramid entrance to the Louvre Museum in Paris.
Norman Foster – A British architect known for his innovative designs and use of sustainable materials and technologies.
Mies van der Rohe – A German-American architect who was a leading figure in the modernist movement and known for his minimalist designs, including the iconic Barcelona Pavilion.
Antoni Gaudi – A Spanish architect known for his unique and highly decorative style, including the iconic Sagrada Familia church in Barcelona.
Renzo Piano – An Italian architect known for his innovative designs, including the Pompidou Centre in Paris and the Shard in London.
Louis Kahn – An American architect known for his use of geometric shapes and natural light, including the Salk Institute in California.
Alvar Aalto – A Finnish architect known for his humanistic approach to design, including the iconic Paimio Sanatorium and the Finlandia Hall in Helsinki.
Santiago Calatrava – A Spanish architect known for his futuristic and sculptural designs, including the World Trade Center Transportation Hub in New York City.
Herzog & de Meuron – A Swiss architectural firm known for their innovative and experimental designs, including the Tate Modern in London and the Beijing National Stadium.
It is important to note that the eligibility criteria, exam pattern, and selection process for these exams may vary. Candidates are advised to carefully read the official notification and instructions for each exam before applying.
Role of an architects
Architects play a crucial role in shaping the built environment around us. Their responsibilities include:
Designing buildings and spaces: Architects design buildings, public spaces, and landscapes that are functional, safe, and aesthetically pleasing. They consider factors such as site location, building codes, and the needs of the people who will use the space.
Planning and project management: Architects work with clients, contractors, and other professionals to plan and manage projects from start to finish. This includes creating project timelines, developing budgets, and overseeing construction.
Sustainability and environmental impact: Architects are increasingly focused on creating buildings and spaces that are sustainable and environmentally friendly. They consider factors such as energy efficiency, renewable energy sources, and the use of eco-friendly materials.
Preservation and restoration: Architects also play a role in preserving and restoring historic buildings and landmarks. They work to maintain the original character of these structures while also updating them to meet modern standards and needs.
Community engagement: Architects often work closely with local communities to understand their needs and design spaces that are responsive to their unique cultures and values.
Overall, architects are responsible for designing and creating the physical spaces that shape our daily lives. Their work has a significant impact on our well-being, productivity, and quality of life.
---
About architect's quizzes
We have created some quizzes for architectural students that will help them to improve their knowledge.
How much do you know about architects?
Trends and tactics are constantly changing
Test your knowledge
---
Related video